Located in Sunbury Ohio with easy access from Route 71 – about 20 minutes from the north side of Columbus Ohio.
We offer quality certified service for your RV, providing comprehensive chassis diagnosis and repair as well as all coach service.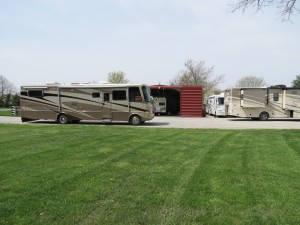 Do you need an RV Roof Inspection?
When we inspect your RV roof  or RV walls for leaks we use a  MOTORHOME/RV  INFRARED THERMAL IMAGER   that provides positive identification of water.
We are skilled  at using this non intrusive state of the art technology to locate RV  water leaks, find mold in your RV, detect laminate separation, discover RV electrical shorts and identify RV structural failures.
We will work with you and your insurance to make sure the proper repairs are completed.
We provide excellent service and repair for  RV's , campers, travel trailers, utility trailers and horse trailers.

All RV Service and RV Repair is by appointment, please call 419-529-2700 ext 2  or email Mike@WilsonRV.com.

We treat you and your vehicle with respect.
We stand behind our work with a guarantee and personal phone support.
In addition to RV repair and RV service, we also perform upgrades and complete system installations.
System installations include towing products of all types, trailer and dinghy tow brakes, and back up camera systems.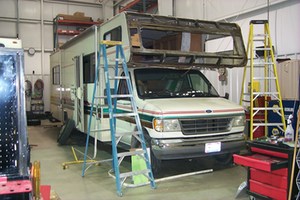 Our fully equipped  RV shop is modern and always clean, well equipped and very efficient.
Our services include a full assortment of major and minor mechanical, plumbing, electrical, heating, air conditioning, brakes, suspension,  and accessories.
Wilson RV is an authorized Ohio RV Service Center
We work directly with most RV Manufacturers
We specialize in current model RV's.
Owner Mike Wilson is a Master Certified RV Technician